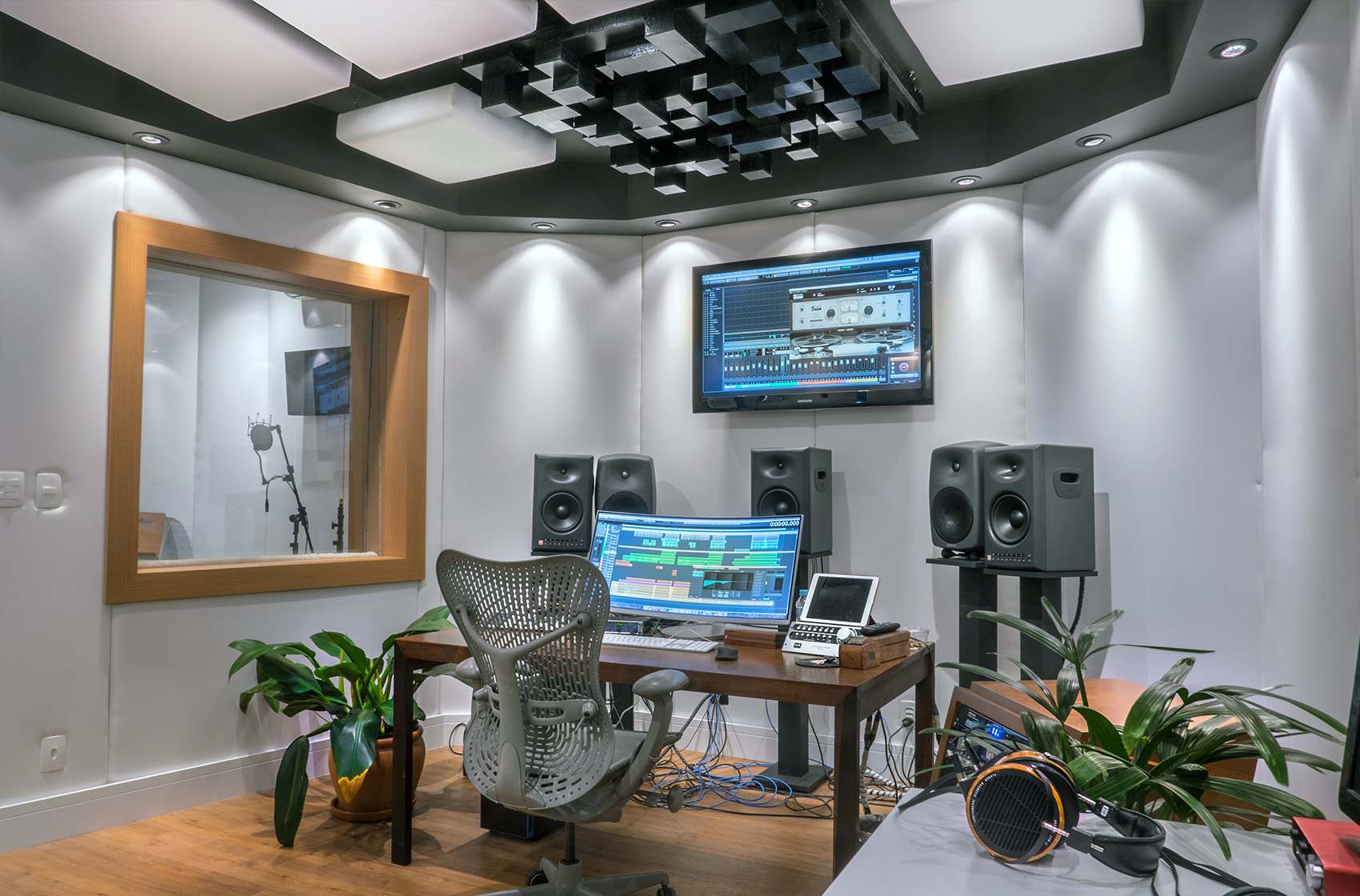 5.1 Surround – JBL LSR4328, with Subwoofer JBL LSR4312SP.
Headphones: Audeze LCD2, Beyerdynamic DT 780, Sennheiser HD580
Monitor 34″, Ultrawide, Ultra HD.
SPL SMC – Surround Monitor Controller
21″ monitor for foley and ADR
Neumann U47 EF14, Neumann U67, Neumann TLM 170, Schoeps MK2, Neumann KM84, Royer 121, Neumann FET 47…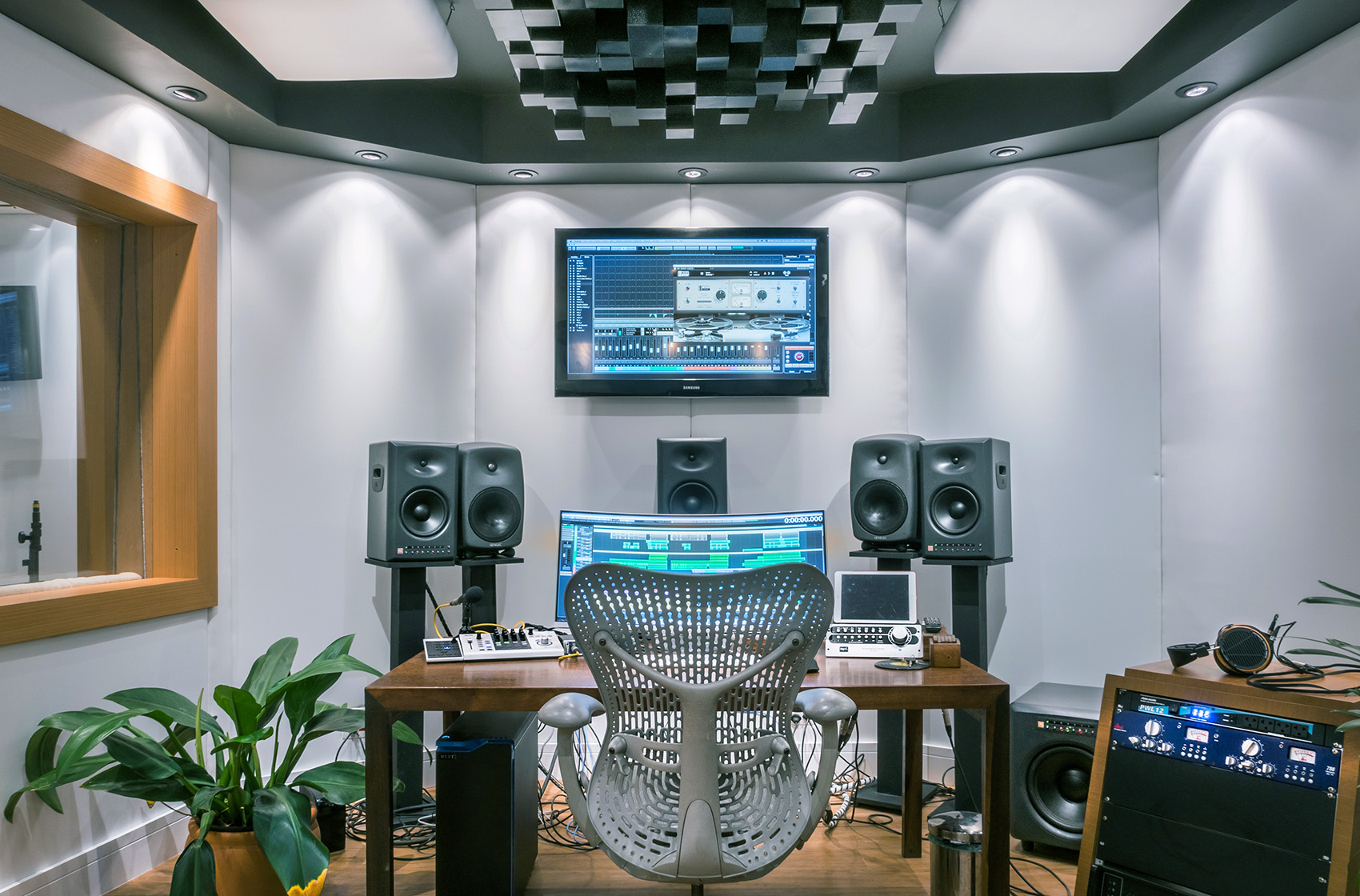 Millennia STT-1, NEVE, TubeTech, API, Avalon, SSL, Studer etc.
Steinberg CC121 e Steinberg CH.
Vocal-Booth for up to 4 people.
Professional acoustic treatment, for reference mixing and mastering.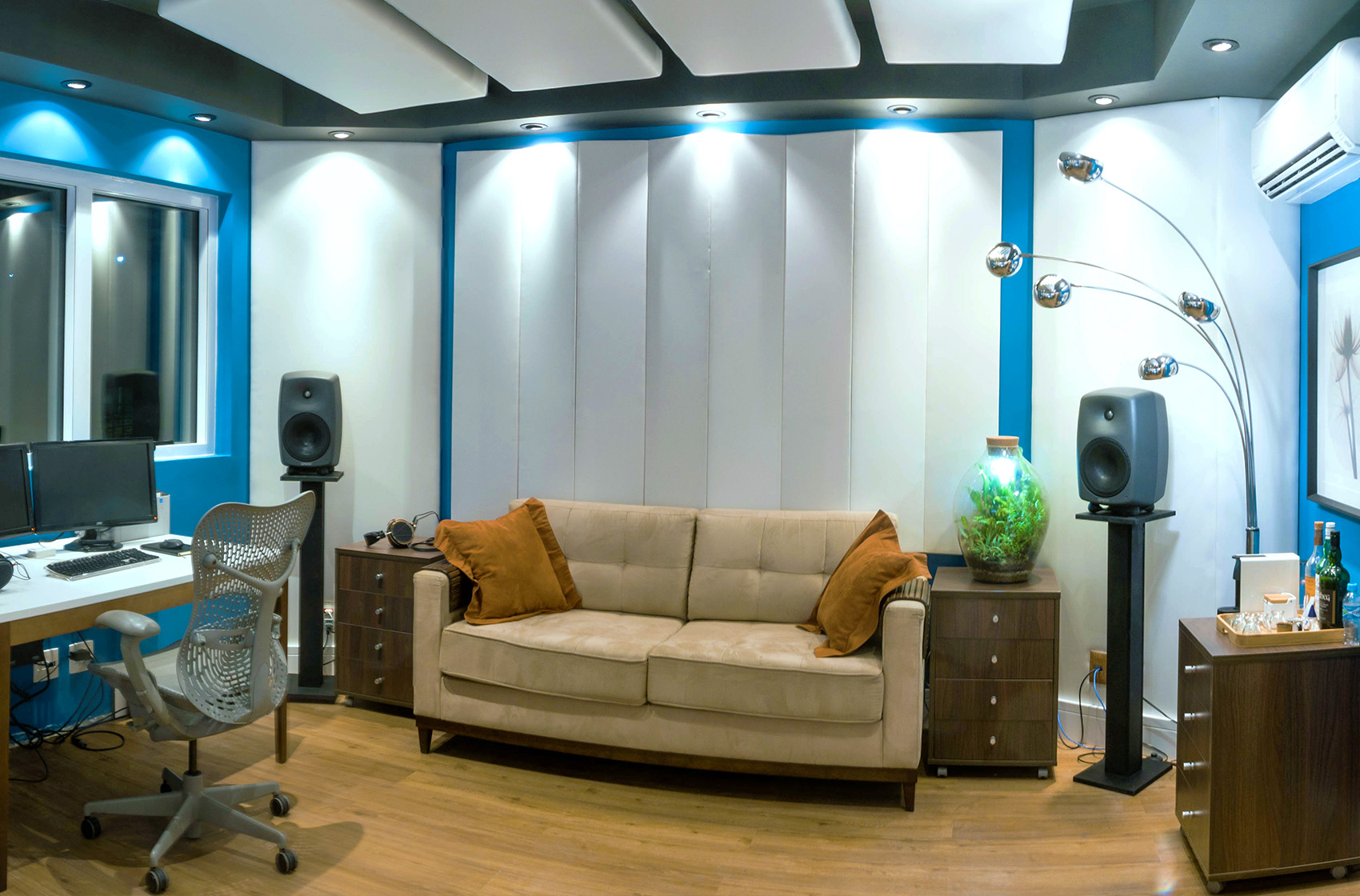 Secondary workstation for editing and mixing.
Natural light. A rare studio privilege.
Ultra quiet Fujitsu 32K BTU.
We offer a big selection of vintage gear.
Gearlist – Microphones and Outboards
Bowers & Wilkins 804 Nautilus

Genelec 1031

Tanoy DMT 12

Yamaha NS10M


Potência STUDER A68

Potência Bryston 4B

Potência Crown Com-Tech 400

JBL 4328 (5.1 Surround Setup)

JBL 4312SP SUB

Fone Audeze LCD-2

Fone Sennheiser HD580

Fone BeyerDynamic DT770

Sennheiser 480

Sistema Hearback
Manley Massive Passive (Mastering)

Prism Maselec MLA2 (Mastering)

Pultec EQH-2 (2 Canais)

DBX 160SL  (2 Canais)

UREI 1176 – Rev F (2 Canais)

UREI LA-4 (2 Canais)

Empirical Labs Distressor

Empirical Labs Fatso (2 Canais)
Apogee Symphony 

Apogee Rosetta 800

RME UCX

Crane Song Hedd
Neumann U47 VF14

Neumann U67 (4 mics)

Neumann KM54 AC

Neumann M149

Cascade Elroy

Avantone C12
Lapelas Sony (2 Mics)

Neumann 47 FET (4 Mics)

Neumann U87

Neumann KM84i (2 Mics)

Neumann KM86i

Neumann KMS 105

Neumann TLM 170 (2 Mics)

Neumann USM69 (Estereo)

Schoeps CMC5 (5 mics)

SHURE SM81 (2 mics)

Sony C38

AudioTechnica AE2500

CAD Equitek E100

AKG C 3000B
API 3124 (4 Canais)

API 512c (2 Canais)

AVALON U5 (DI)

TubeTech MP1A (2 Canais)

Great River MP-500NV

Lachapell Audio 583s

Millennia STT-1 Origin

Chandler Germ. (2 Canais)

SSL Vintage Audio Toys (2 Canais)

NEVE 3115 Channel (2 Canais)

DBX 786 (2 Canais)

STUDER 169 (2 Canais)

Studio Projects Tube
Beyerdynamic M160

Cascade Fat Head SP (2 Mics)

Cascade Victor

STC Coles 4038

Electro-voice V2

RCA 44A

RCA 77DX (2 mics)

RCA BK5

Royer 121

Electro-voice V2
AKG D112

AKG D12 (2 Mics)

AKG D1200

AKG D14

AKG D170

AKG ROCKET (2 Mics)

AudioTechnica AE2500

Electrovoice 666R

Electrovoice RE11 (2 Mics)

Electrovoice RE20

Sennheiser 421

Sennheiser MD441 (4 Mics)

Shure Beta 52

Shure SM57 (2 Mics)

Shure SM7

Shure SM78
Contact
+55 11 98683-7913
[email protected]
Rua Senador Felício dos Santos, 312
Aclimação, São Paulo
Bus
4113-10 Pça. Da República
408A-10 Machado De Assis
805L-10 Aclimação
857R-10 Term. Campo Limpo
408A-10 Machado De Assis
N508-11 Term. Sacomã
Subway
Av. Vergueiro > Prof. Antônio Prodente > Stairwell of Rua Senador Felício dos Santos >Number 312
Google Maps